Lead Nitrate




NO:

Pb004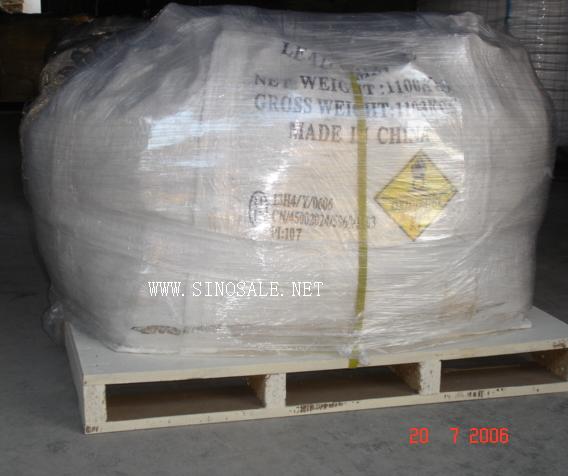 Description:
Molecular Formula :Pb(NO3)2

Molecular Weight: 331.20


White powder or free flowing crystal, relative density 4.53(20 centigrade) , easily solublein water , liquid ammonia , light dissolve in ethyl

alcohol , not dissolve in concentrated nitrate acid . It is strong

oxidant , putting together with organics will lead it buring , noxious


Usage

Used as medical astringent ; tanning material for

leather-making;chemical reagents ; and used for other

lead salts . Used in mining industry and so on .

Appearance: white powder
unsoluble in water: 0.1%m max.
chloride: 0.001% max.
Fe: 0.001% max.
Cu: 0.001% max.
Assay : 99.5% min.



Package£º Packing in PP woven bags , 25kgs , 1000kgs , 1100kgs net each or according to the user¡¯s requirements .